Custom Search
Shia and Megan Fox an Item!?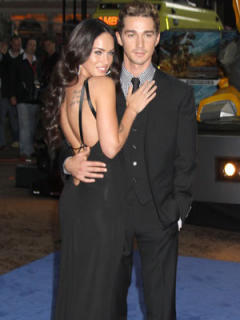 The two 23 year olds both agree that they have great chemistry and would make a good couple.
Shia thinks..
'I get it. It makes sense to me,' says Shia. 'I understand the introspection that way, we have been working with each other for years now.
'She is a very attractive girl and I am a red blooded 23-year-old.'
'It is just a professional relationship, regardless of what my wishes and hopes would be,' he tells Fox News.
Megan thinks..
Megan, 23, who is single after splitting with fiancé Brian Austin Green, 35, last month, admits to having a soft spot for him.
'We have just a real good natural chemistry,' she says. 'I enjoy the shit out of him, I enjoy his personality a lot.
'He is absurdly witty, I love him to death and we sort of have like a natural banter.'
Shia LaBoef Suspended from driving for a year
Shia was arrested on suspicion of drink-driving after police claimed he showed huge symptoms of intoxication.
The LA County District Attorney's office said there was insufficient evidence to charge him with the offense.
But the star has been banned for refusing 'chemical tests' at the scene of the crash, a Department of Motor Vehicles official tells E! Online.
Shia, 22, was treated at the Cedars-Sinai Medical Center in LA for a severe hand injury, and filming for his flick Transformers 2 was delayed.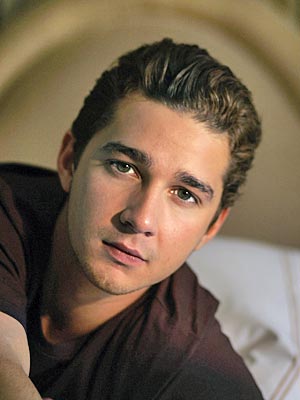 SHIA LABEOUF
Date of Birth: June 11th 1986, Los Angeles, California, USA
Birth Name: Shia Saide LaBeouf
Height: 5' 9¼"
Shia Saide LaBeouf, son of divorced parents Jeffrey LaBeouf and Shayna Saide, and is an only child. He lives with his mom, a ballerina and clothing designer in Los Angeles. He started his career by doing stand-up comedy around places in his neighborhood, like coffee clubs and wanted to become an actor, since his family was poor and he wanted to pursue his dreams. The next day he started looking for an agent. He searched in the yellow pages, called one up, and did a stand-up routine in front of him. They liked him and signed him he started auditioning. He's well known for playing Louis Stevens in the popular Disney Channel series "Even Stevens" (2000) and has won a Daytime Emmy for his performance.
LaBeouf attended an African-American school. Theatrically, LaBeouf attended 32nd Street Visual and Performing Arts Magnet school in Los Angeles and Alexander Hamilton High School, but he received most of his education from tutors. Shia was accepted to Yale University but declined, later remarking that he is "getting the kind of education you don't get at school," although he would like to attend college.