Custom Search
The Twilight Saga: new Moon - Official MTV Video Music Awards HD Trailer #3 [2009]
KRISTEN STEWART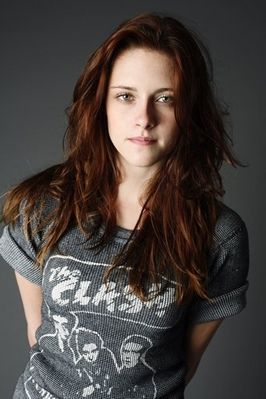 Date of Birth: April 9th 1990, Los Angeles, California
Birth Name: Kristen Jaymes Stewart
Nickname:Kris, KStew
Height: 5' 6"
18 year old Twilight star Kristen Stewart this year was ranked #17 on Entertainment Weekly's '30 Under 30' the actress list. She is a sister to her her older brother Cameron and lives with him,her parents,3 dogs Oz, a border collie mix, Jack and Lily who are mutts and her cat Jella. in Los Angeles. Kristen Replaced Hayden Panettiere in Panic Room (2002).
Stewart was Supporter and member of the Red Cross National Celebrity Cabinet.In the Twilight movie she had to wear brown contact lenses because she has naturally green eyes and Bella's eyes are supposed to be brown.
She has been working on 5 movies that are coming out in 2009.
1. New Moon (2009) (pre-production) .... Bella Swan 2. K-11 (2009) (pre-production) (rumored) 3. The Runaways (2009) (pre-production) .... Joan Jett 4. Welcome to the Rileys (2009) (filming) .... Mallory 5. Adventureland (2009) (completed)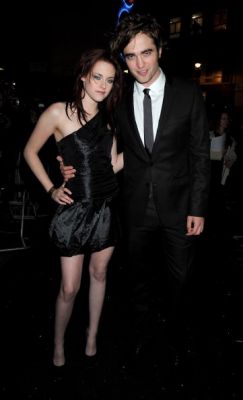 "Acting is such a personal thing, which is weird because at the same time it's not. It's for the consumption of other people. But in terms of creative outlets and expressing yourself, it's just the most extreme version of that that I've ever found. It's like running, it's exertion. When you reach that point where you can't go anymore and you stop and you take a breath, it's that same sort of clearing of the mind."
-Kristen Stewart