Custom Search

Flash Player Codes by mailboxdrive.com
Tiffanie Anderson talks about her leaving Girlicious
GIRLICIOUS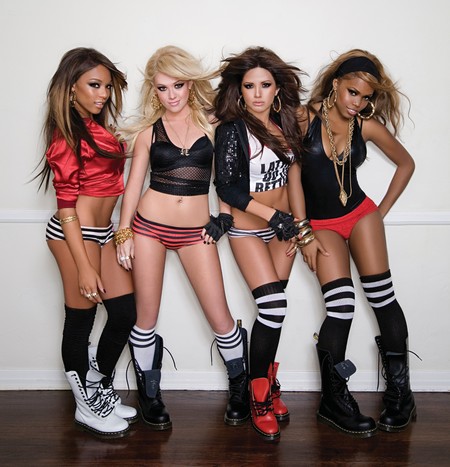 Natalie Mejia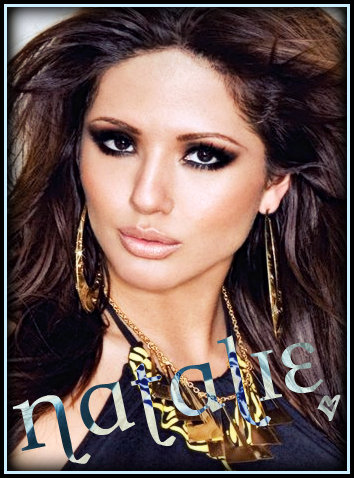 Birth Date: May 7th 1988
Full Name: Natalie Mejia
Birth Place: Diamond Bar, California.
Natalie part of Latin heritage. She went to Diamond Ranch High School and graduated in 2005. She studied dancing from the age of nine at the Millennium Dance Complex.
Before she won a spot in the sexy girl group Girlicious she had been in the two bands;
Cherri, 2001-2003 Breathe, 2005-2007. (Breathe was an opening act for Sean Paul).
Natalie was a contestant on the CW Reality TV show Pussycat Dolls Present: Girlicious in which she became one of the four girls who got into the final group Girlicious. She was known for being very competitive but was able to make it all the way with her fellow contestants in time.
She is often seen sporting message T-Shirts during her performances such as "Latinas do it better" or her infamous quote "Beauty is a talent". The shirt saying "Latinas do it better" was worn during the music video for Like Me.
Nicole Cordova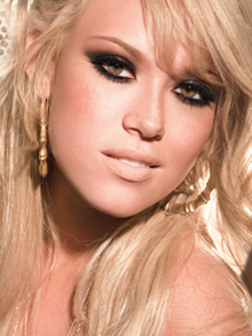 Birth Date: August 17th 1989
Birth Name: Nichole Cordova
Birthplace: Texas City, Texas, USA
She only moved to L.A. after she won the spot to be part of Girlicious. She has been recording solo since she was 14.
Nichole was known during the show for her strong vocals but the judges often said they would like to see her push more. She and Tiffanie Anderson are the only two contestants to have never made it into the bottom two. Her closest friends in the competition were Charlye Nichols and Tiffanie Anderson(who also made it in Girlicious).
Robin Antin revealed Nichole as the first member of Girlicious during the finale.
[As said on www.girliciousworld.com]
Tiffanie Anderson
Birth Date: August 15th, 1987
Birth Name: Tiffanie Adair Anderson
Nickname: Tiff
Birth Place: Los Angeles, California
is an African American singer and dancer.
Tiffanie Anderson, a smart, fun to talk to and well motivated girl was known during the "Girlicious" show for her amazing personality and vocals. The animal-lover is the first African-American in the group, Girlicious.
She loves guys with tattoos and has a talent of making Delicious tacos. On the makeover episode her hair was trimmed and was one of the 2 girls who didn't make it to the the bottom 2, throughout the whole show. Tif appeared in Jibbs and Pussycat Doll's Melody Thortin's "Go to far" music video. Her favourite artists are Gwen Stefani, Beyonce and the pussycat dolls.
Chrystina Sayers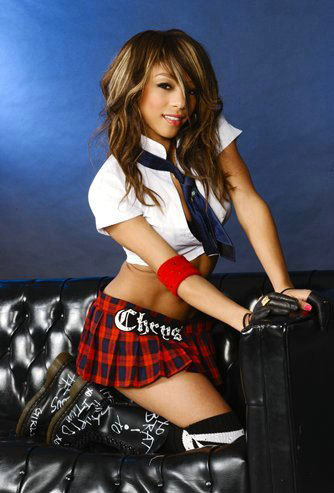 Birth Date: August 14, 1986
Birth Name: Chrystina Lauren Sakamoto Sayers
Birth Place: San Diego, California
Chrystina Sayers is the daughter of NFL pro-football Ron Sayers and niece of NFL pro-football player Gale Sayers. Sayers was adopted into an Irish, Japanese, Native American, and African descent family with brothers Solomon and Gabriel and mother Nancy Sayers. Since she grew up with brothers she was more of a tomboy back then but still says she is one at heart.
Chrystina was known during the show for having trouble memorizing her lyrics and letting her nerves get the best of her quite often, landing her 4 times in the bottom two. She was close friends with Natalie Mejia, who also became a member of Girlicious.She also received high praises from the judges on several strong performances and won one challenge.
As a member of Girlicious, she has been the opening of pop group, Backstreet Boys for their Unbreakable Tour that started in July and ended in September. Girlicious has finished shooting the music video for their song, Baby Doll. December 2008 they have just finished their tour, in Canada, with Danny Fernandes and special guest Elise Estrada.
Chrystina had a relationship with model/dancer Joe Slaughter, whom she met on the show. There was also a rumor that she is also currently dating willie taylor from day 26
She has stated that she did not think she would make it into the group before Robin made the surprising reveal that Girlicious would have 4 members.
---
Girlicious Music Videos (Youtube.com)
Girlicious - Baby doll (HQ official Music video) Stupid Shit Official Video - Girlicious Girlicious - Like Me (HQ Official Video)
Layout made by
.linkback_topleft { position: absolute; top: 0px; left: 0px; } /*BEGIN_ABOUT_CONTENT
END_ABOUT_CONTENT*/