Custom Search
Flash Player Codes by mailboxdrive.com
Miley Cyrus pole dances and Teen Choice awards 2009?!
Miley's New Boyfriend Justin Gaston!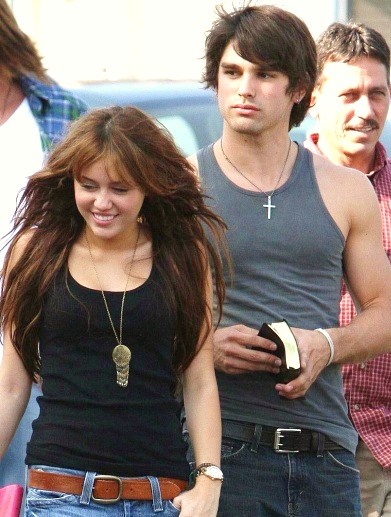 16 year old Miley Cyrus is now currently dating 20 year-old Justin Gaston. He was a co-star in Taylor Swift's music video "Love story." At the time of the video shooting Justin developed a crush on Taylor and wrote the song for her. When Miley and Justin became an item the lyrics to the Justin's song "Miss Swift" leaked on the internet. It has been rumoured that there is some awkwardness and jealously between Miley and Taylor.
" I don't really know him that well, but he was cool at the shoot." Taylor Swift quoted for J-14. Another rumour about the new couple was that Justin had moved in with Miley. This rumour was stated untrue in J-14 and the real story is that Justin moved into his own apartment.
Miley and Justin "Heating up"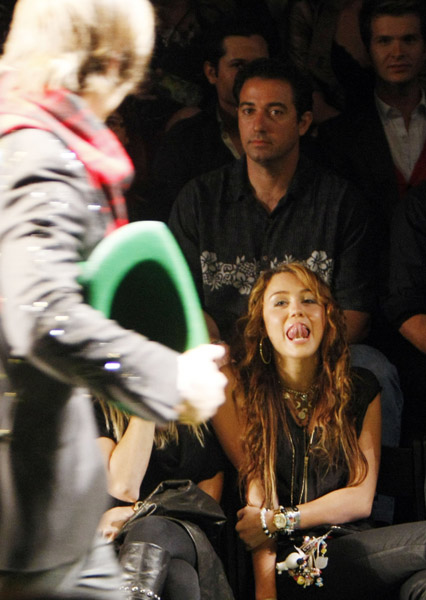 Things are heating up between 15-year-old Disney starlet Miley Cyrus and her 20-year-old model BF Justin Gaston.
The lovers were seen smooching after Justin's runway appearance as part of Los Angeles Fashion Week on Wednesday.
They were "were all over each other backstage." The heat extended to the runway where, every time Gaston walked, he would blow a kiss and wink at his teenage girlfriend, who in turn, "licked her lips seductively as he passed her."
Apparently, Miley and Justin are already hosting private slumber parties for two.
The source also overheard a conversation in which Miley told a friend that "she was probably staying at Justin's tonight and that they were going to skip the after-party and have a party of their own."
"It's so funny. Everyone in LA knows that if you want Miley to show up at your event, all you have to do is hire her boyfriend as a model."
[as seen on popcrunch.com]
Miley Cyrus Racy Photos?
15-year-old Miley Cyrus took "racy" (as most people call them) photos and they leaked out on the internet. I personally think that people made too big of a deal about it.
I'm sure there is teenagers out there that have taken worst but there not spread all over the news because there not celebrities with a successful career like Miley has.
So I think we should just give her a break, they weren't suppose to be public anyway. We all make mistakes, and we can all be forgiven.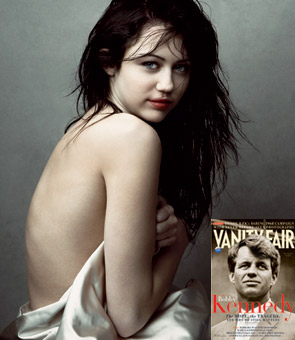 This one here, was a Photo shoot for vanity fair which is like an artsy nude magazine. And Miley was chosen my the photographer for the front cover and was told to do that pose. Her parents did know about it considering they were there. Miley didn't expect for her fans to think of it in a bad way.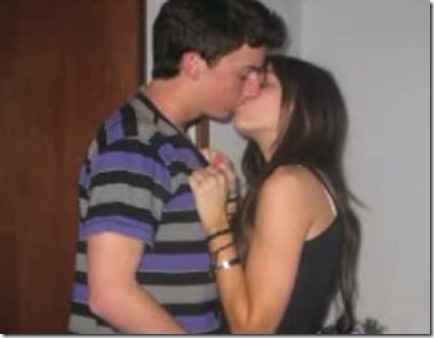 now you can't say this is bad.
ok I know this may be a bit brief, but we all fool around with are friends right? she's still covered.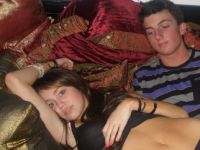 she's only lying with her boyfriend..I know her shirts kind of pulled up but its still not that bad.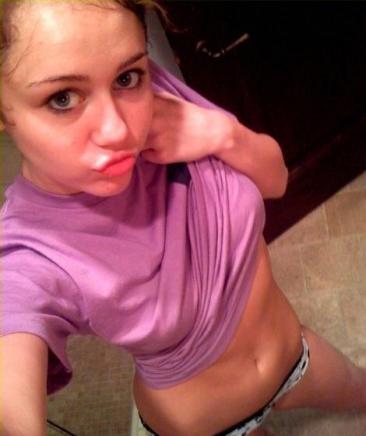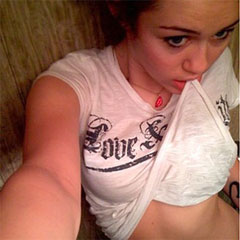 MILEY CYRUS


I know these last ones look a bit more sexual and inappropriate but remember Miley didn't take these for her fans and everyone to see. But things get leaked on the internet and when your celebrity gossip spreads. Like I said we all make mistakes and I think we shouldn't think of Miley any different. I have my opinion and you have yours but I think we should give her a break. Date of Birth: 23 November 1992 Franklin, Tennessee, USA
Birth Name:Destiny Hope Cyrus
Nickname: Smiley Miley (thats what her dad called her)
Height5'5
Daughter of: Billy Ray Cyrus & Tish Cyrus
Sibling of: older Step brothers Christopher and Trace, older step sister Brandi and younger siblings Noah and Braison.
Fav Singers: are Hilary Duff, Kelly Clarkson, Mariah Carey, and Ashlee Simpson.
3 dogs: Loco, Juicy and Minnie Pearl.
She auditioned for Hannah Montana when she was 11 years old, She originally tried out for the part of Lilly Truscott.
Became friends with her backup dancer, Mandy Jiroux while she was on tour. They have a show called "The Miley and Mandy Show" on youtube, updated regularly.
Her step brother Trace and Mitchel Musso's (Oliver from Hannah Montanna) brother are in Metro Station with there hit single "shake it"
In May 2008 she started filming the Hannah Montanna Movie in her hometown, Franklin, Tennessee. You should create your own MySpace Layouts like me by using nUCLEArcENTURy.COM's MySpace Profile Editor!