Custom Search
Samantha Ronson dumps Lindsay Lohan!?!
Lindsay Lohan and Samantha Ronson have been dating for about a year and have been living together for 6 months. On a Saturday afternoon Sam hired a locksmith to change all the locks to the place the lesbian couple had been living at. The night before the 2 got in a fight at a party. Sam made sure security didn't let Lindsay in to the party. Lindsay then sent her a message on Twitter saying: "So -- you win, you broke my heart. now go away. i loved you." But Lindsay denied that Samantha dumped her saying that she was just taking a break to focus on herself. But then the next day Sam changed her relationship status on her myspace page to "single." Lindsay is finding it hard to cope with the breakup. Apparently Samantha had tried to end the relationship in the past but Lindsay would threaten to kill herself and dangerous things like that.
Lindsay Lohan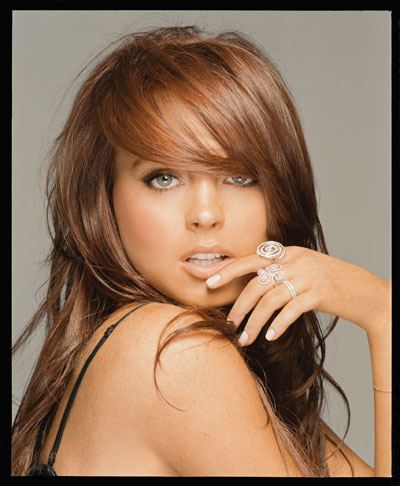 Date of Birth: July 2nd 1986, New York City, New York, USA
Birth Name: Lindsay Dee Lohan
Nickname(s):Linds,La Lohan,LL
Height: 5' 5"
Where Are They Now
(June 2005) Attending the premiere of new movie Herbie Fully Loaded (2005), while also doing promotional work for it.
(August 2005) Just started filming her new film, A Prairie Home Companion (2006).
(August 2005) Shooting Just My Luck (2006), A Prairie Home Companion (2006) and an untitled 'Nick Cannon' Project.
(August 2006) Filming her newest movie, Georgia Rule (2007).
(May 2007) Arrested for suspicion of driving under influence of alcohol, after her third car crash in two years.
Movies/Salary
Just My Luck (2006) $7,500,000Mean Girls (2004) $1,000,000Confessions of a Teenage Drama Queen (2004) $1,000,000Freaky Friday (2003) $550,000 You should create your own MySpace Layouts like me by using nUCLEArcENTURy.COM's MySpace Profile Editor!