Custom Search
The Twilight Saga: New Moon - Official MTV Video Music Awards HD Trailer #3 [2009]
ROBERT PATTINSON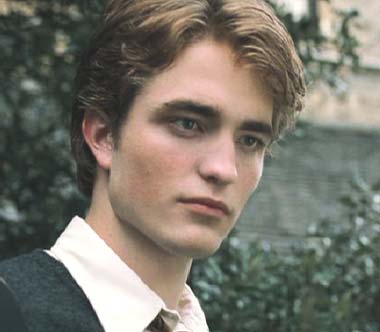 Date of Birth: May 13th 1986, London, England, UK
Birth Name: Robert Thomas-Pattinson
Nickname: Rob,Rpattz
Height: 6' 1"
Robert Pattinson was born on May 13, 1986 in London, England. He loves music and is an musician, playing the guitar and piano.
At the age of 15, he started acting in amateur plays with the Barnes Theatre Company. After, he took screen role like Ring of the Nibelungs (2004) (TV) (Kingdom of Twilight) as Giselher and Vanity Fair (2004) as Rawdy Crawley.
In 2003, Robert took on the role of Cedric Diggory in Harry Potter and the Goblet of Fire (2005). He got his role a week later after meeting Mike Newell in late 2003.
He recently has been cast as Edward Cullen in the highly-popular film, Twilight. His music will also be heard throughout the movie.