Chris Brown Abuses Rihanna?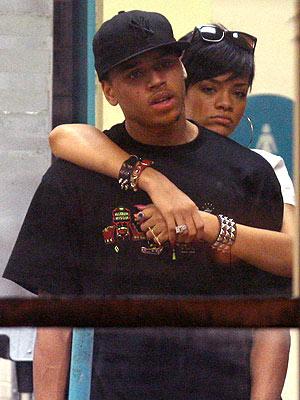 Chris Brown turned himself in on Sunday after he was sought by police for beating a woman. The incident happened at 12:30 a.m. Sunday morning after a pre-Grammy dinner. Witnesses say Brown and an unidentified woman were in a car in Hancock Park when they started arguing.
Brown stopped the car and both got out. The argument continued to the point where Brown physically assaulted her. The victim called 911 but by the time police arrived, Chris had left. The woman, suspected to be Rihanna, suffered visible injuries and identified Chris as her attacker.
Both Chris Brown and Rihanna pulled out of their performances at the Grammys Sunday night. [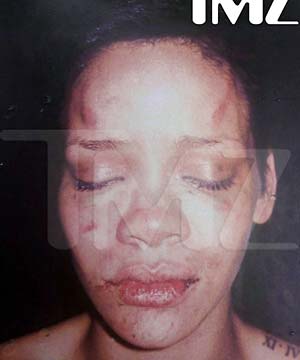 Another side of the story..
Current reports indicate Rihanna is cooperating with police after the DA told them to gather more evidence.
According to a source, the two were driving through the Hancock Park neighborhood when they got into an argument. Chris pulled his Lamborghini over and that's when Rihanna took the keys and threw it out the window.
An already pissed off Brown went to find it. When he came back, he started to choke Rihanna and said, "I'm going to kill you." She lost consciousness soon after, but when she came to, Chris was gone.
According to the source, her right eye was blackened and badly swollen and she had hand prints on her arms. The responding officers were so concerned about her, they drove Rihanna to the hospital in their squad car instead of waiting for an ambulance.
[http://theblemish.com/2009/02/chris-brown-choked-out-rihanna]